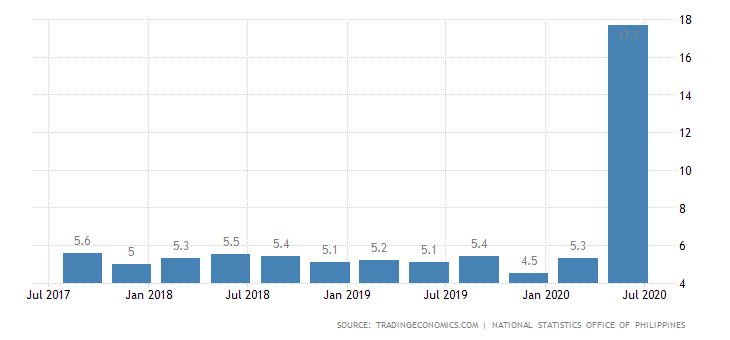 We know that this page has been quiet. Our regimen has been adjusted to help social enterprises bring digital skills training to different communities.
The Philippines recorded a high 17.7% unemployment rate in the second quarter of 2020. The economic shutdown caused by the corona virus pandemic continues to affect the major sectors like agriculture, tourism, hospitality and manufacturing.
Part 1 of 3: Online Job-Hunting and Virtual Job Interviews
On Saturday, August 15, our team held a free one-hour webinar via Google Meet where our good friend, Lorelie Juntilla shared practical tips and insights about Online Job-Hunting and Virtual Job Interviews.
What have we been up to?
YOVEO Digital Skinny Workshops
 are now conducted online through our partner communities. Embarking on an absolutely new journey is not easy but through these startup social enterprises, we help bring opportunities to anyone willing to jump on these new beginnings.
📌 OrangeHub Basic Virtual Assistant Online Training 
A 6-day intensive training-to- employment (T2E) program that gives trainees a comprehensive foundation for virtual assistants. Successful completion of the program sets you on your path to an online virtual assistant career.
Training period: August 24-29, 2020, 8PM to 12Midnight.
Learning fee: Php999
Topics:
✅ Introduction to Virtual Assistance
✅ Basic Project Management Tools
✅ Google Tools
✅ Canva design applications
✅ Social media management basics
✅ Professional resume creation
✅ Practical Applications to Project Management
✅ Shadowing to Orangehub online professional
✅ Communication coaching (writing and speaking)
✅ Basics of call handling
✅ Interview guide and mock call
✅ Payment gateways
✅ Online job platform profile creation
✅ Initial interview endorsement during the training
✅ Skill review from the client
✅ Final interview
IMPORTANT: 
OrangeHub
 supports you by endorsing your profile to potential clients. The training is not an employment guarantee. Everyone still needs to pass the hiring process for each client and agency.
📌 Virtualahan Digital Marketing Online Training
Virtualahan
 is a social enterprise that provides online job skills training to people seeking employment in the digital economy, employment support, life coaching, and a safe community for Persons with Disability, Persons Deprived of Liberty, and Previous Drug Dependents who are currently unemployed and can:
✅ Commit to 5 weeks of training and 5 weeks of employment support (4-6 hours a day for 5 days a week)
✅ Have access to a dedicated computer and stable internet connection
✅ Contribute to our mission of breaking down employment barriers
Deadline: September 4, 2020
📌 Fern Social The Fundamentals of Social Media Marketing
What you'll get:
✅ 6 hours of lectures over the course of 2 days
✅ Q&A after each lecture
✅ Ongoing support via an exclusive Facebook group
✅ Free access to Facebook Lives in a VIP Facebook group
Batch 1: August 22-23, 2020 4-7pm
Batch 2: August 29-30, 2020 4-7pm
Registration fee: P599
Course Outline
Day 1:
✅ Introduction to Social Media Marketing
✅ Identifying Your Target Audience
✅ Project Management Tools
✅ Social Media Management Tools
✅ Social Media Branding
✅ Facebook Ads: Types of Ads
✅ Introduction to the Business Manager
Day 2:
✅ Introduction to the Ads Manager
✅ The Sales Funnel and Ad Campaign Objectives
✅ All About Campaigns, Ad Sets, and Ads
✅ Ad Copywriting and Creatives
✅ Understanding Facebook Analytics and Data
✅ How to optimize your Facebook ad campaigns
If you are currently unemployed or are considering alternative sources of income, please know you are not alone in this. Together with the shared expertise and experiences of this community, we can weather this storm as one. As you prepare and take the next step, we hope this roadmap gives you a clearer direction and opens up doors of opportunities for you along the way.
May you be well.