Growing up in the 90s, I was only familiar with the SONY Walkman™ and the stack of cassette tapes that made for a varied, richer listening experience. I remember how I used to patiently wait for my favorite song on the radio so I could record it on a blank tape. Definitely, from the first SONY Walkman™  to wireless earbuds, technology has shaped the way we access and consume information, entertainment, and goods, and services.
A quick history of Podcasts and Podcasting
So what is a podcast? According to Wikipedia, A podcast is an episodic series of spoken-word digital audio files that a user can download to a personal device for easy listening. A podcast series usually features one or more recurring hosts engaged in a discussion about a particular topic or current event.
Podcasting began in 2004 when Adam Curry and Dave Winer created iPoder, a program that allowed users to download radio broadcasts to their Apple iPods. By combining the words iPod and broadcast, the term podcasting was born.
From the first podcast to the second quarter of 2021, podcasting has grown significantly in popularity. According to Statista.com, Spotify has 172 million premium subscribers worldwide, up from 144 million in the same quarter of 2020. Spotify's subscriber base has more than doubled since early 2017.
Podcasts are now also gaining popularity in the Philippines despite a sluggish start. Filipinos have embraced this form of entertainment, and they embraced it really well!
According to a news article from ABS CBN News, Spotify podcast consumption in the Philippines has more than doubled between March 2020 and March 2021.
The pandemic has undoubtedly contributed to their increased popularity. It has given the naturally creative and quick-witted Filipinos a new platform to express themselves and listen to something other than music.

Millennial Filipino respondents increased their time spent listening to podcasts across all categories, according to a survey published by Statista.com on audio listenership in the Philippines. Overall, between the first quarter of 2020 and the first quarter of 2021, the number of people listening to mental health podcasts increased by 629 percent.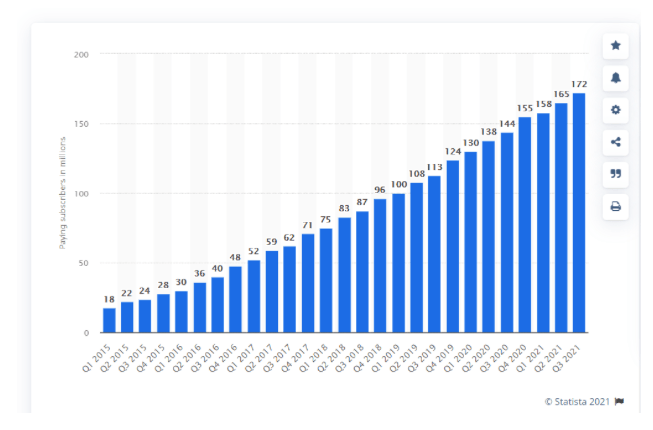 As podcasts gain popularity, more and more experts are now sharing their knowledge in different niches including digital marketing. Brands and content creators are now using podcasts to reach a wider audience. The best part is that Filipinos are now creating entertaining, informative, and witty podcasts about digital marketing. Isn't this promising?
If you asked me about Podcasts a few years ago, I could never really tell you anything. But now, in no particular order, I've compiled a list of the Filipino Digital Marketing Podcasts from Google Podcast and Spotify in this article. Come on over and take a look!
Podcast listeners multitask while doing chores, working, and driving. It's free, and it's simple to find, download, and stream. These audio programs appear to be gaining popularity and will likely become as popular as music in the future. Podcasts are becoming increasingly popular around the world, and the Filipino business and public are expected to follow suit. What Pinoy Podcasts are you listening to right now? Share your favorites with us!
---
Contributing Author:
Ynna Floresta, is a Social Media & Customer Relations Manager, First Line Copywriter, Canva Creative Designer at Socially YnnaVAtive, a virtual assistance firm that assists with "time-consuming and technical stuff" like web research, social media management, lead generation, copywriting, and content creation. Her primary focus is on assisting life and faith-based coaches, SMEs, and solopreneurs with tasks that they do not have enough time to complete.
She considers herself an accidental writer.
Connect with Ynna:
https://www.facebook.com/ynnavative
https://www.instagram.com/socially_ynnavative
https://www.linkedin.com/in/cristinaflo1111